Where Were You Ten Years Ago Today
?
When asked where we were on a given date in the not too distant past, many of us would struggle to remember.
Mention the words 'nine-eleven' and almost everyone can bring back to mind where they were on the eleventh of September, ten years ago - when two hijacked aircraft unbelievably ploughed into the upper floors of New York's Twin Towers; rendering the World Trade Centre into a smoking ruin and sending shock waves around the world.
Just a few minutes earlier, I had been innocently walking along the promenade in Loutraki; on a pleasnt day-trip from Athens.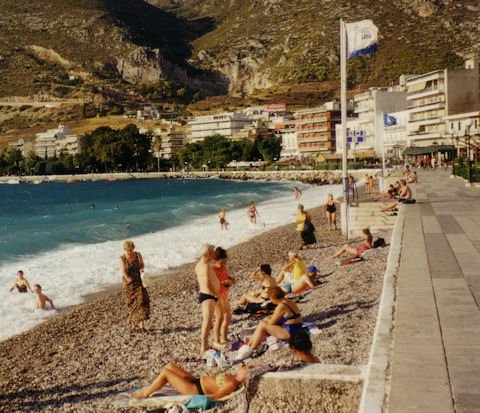 The sun was shining and everything seemed fine with the world; although the wind was picking up.
At least that's how it seemed to everyone soaking up the rays of the warm September sun; while hardened news editors around the world were about to fall off their collective chairs in shock.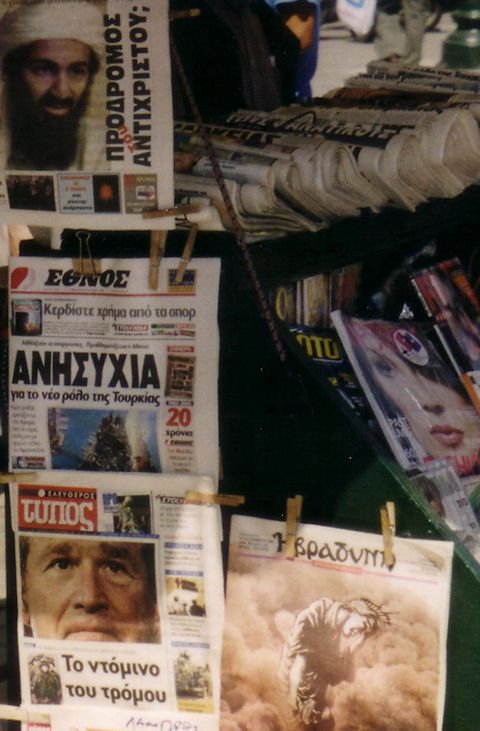 Without understanding a word of Greek it was clear that something terrible had happened.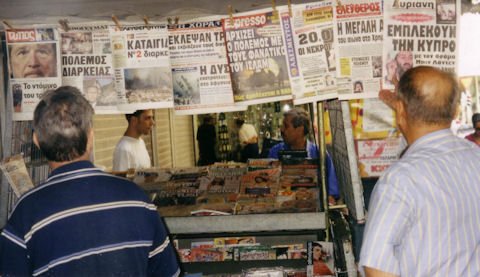 The following day, police presence around Athens was stepped up and flags flew at half mast.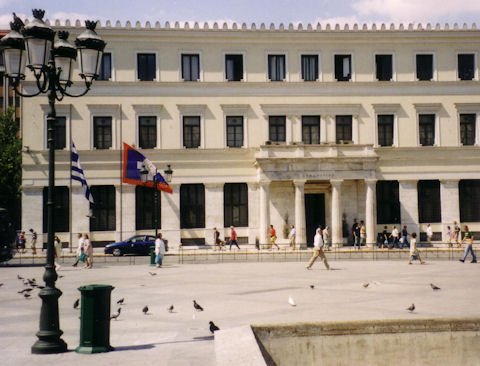 The war on terror was about to begin and it would take almost ten years to find Osama Bin Laden.
Our thoughts are with all those who are no longer with us to remember where they were ten years ago today.