Last weekend we were in Alsace, enjoying fresh snow at the Strasbourg Marché de Noël, and tomorrow (Christmas Eve) I'll be heading over to Nancy and Luxembourg; to continue our 2010 Christmas celebrations.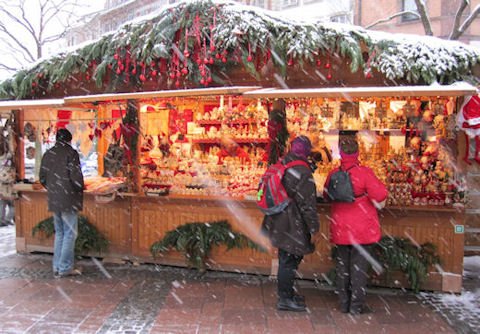 It's been a while since I've actually spent Christmas Day and New Year's Eve in France and I'm thoroughly looking forward to it.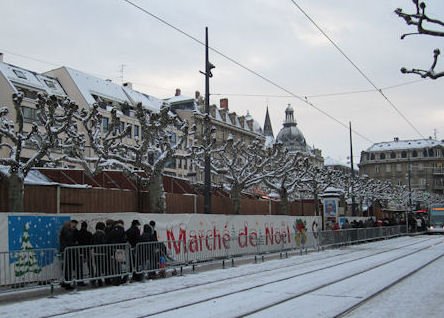 From creative city lights,
to the small boxes decorated with Christmas wrapping in the village streets;
there's something special about how the French add the finishing touches to their towns and villages at this time of year.
Bonne Noël
- From the 'Capital of Christmas'
If you're still looking for some last-minute Christmas ideas, the TravelNotes Guide to
Christmas in Europe
presents a gift-wrapped selection of European Christmas markets and last-minute shopping tips for unique gifts.
Or maybe you prefer some
Top Alpine Skiing at Europe's Best Ski Resorts.
Whatever you're up to,
Enjoy the Holidays and I wish you all the best for the New Year ahead
.
Michel